This year has been an incredible one for Expeditions India, both professionally and personally - but at times we haven't shared much. That's because it's also been one of readjustment, as the needs of our baby daughter often times overshadow things like Facebook posts. Being a family-run business can be challenging! We appreciate your patience as we work to navigate this new territory of balancing the personal and the professional.
As the end of the year approaches, we come full circle. Expeditions India began in 2008 with a Kameng Expedition, and now we close out 2018 again on the Kameng. We wanted to share some of the things we are most thankful for in our 10th year. Here's our countdown:
10) We are grateful for re-visiting rivers that we haven't been to in a long time.
This included the Tons in April (we hadn't been there since 2012) and the Kameng in December (we hadn't been there since 2009). Running them this year inspired us to run them again next year, even better. (Pic credit: Manik Taneja)
9) We are grateful for a new vehicle.
Our new rig, a 2018 Isuzu D-Max S-Cab High Ride, allows us more flexibility to travel and explore river corridors.
8) We are grateful for small groups of amazing adventurers.
Whether on the Kali, Tons, Saryu, Ganga, or Kameng, we have been fortunate to take small groups of international and domestic clients on gorgeous river trips throughout the year. Groups of Italians, in particular, were instrumental in shaping a wonderful Fall season. (Grazie mille!) Plus we made a whole bunch of new friends! (Pic credit: Martino Frova Photography)
7) We are grateful to be part of the introduction of SUPs on Ganga.
With the help of team member Ron Rash, we have introduced SUP lessons on the Ganga. We also got to work with Paddle for Future in February to run one of the first SUP descents of the Ganga River. (Pic credit: Paddle for Future)
6) We are grateful to have worked with one new school this year.
We always love introducing international students to the beauties of Indian rivers!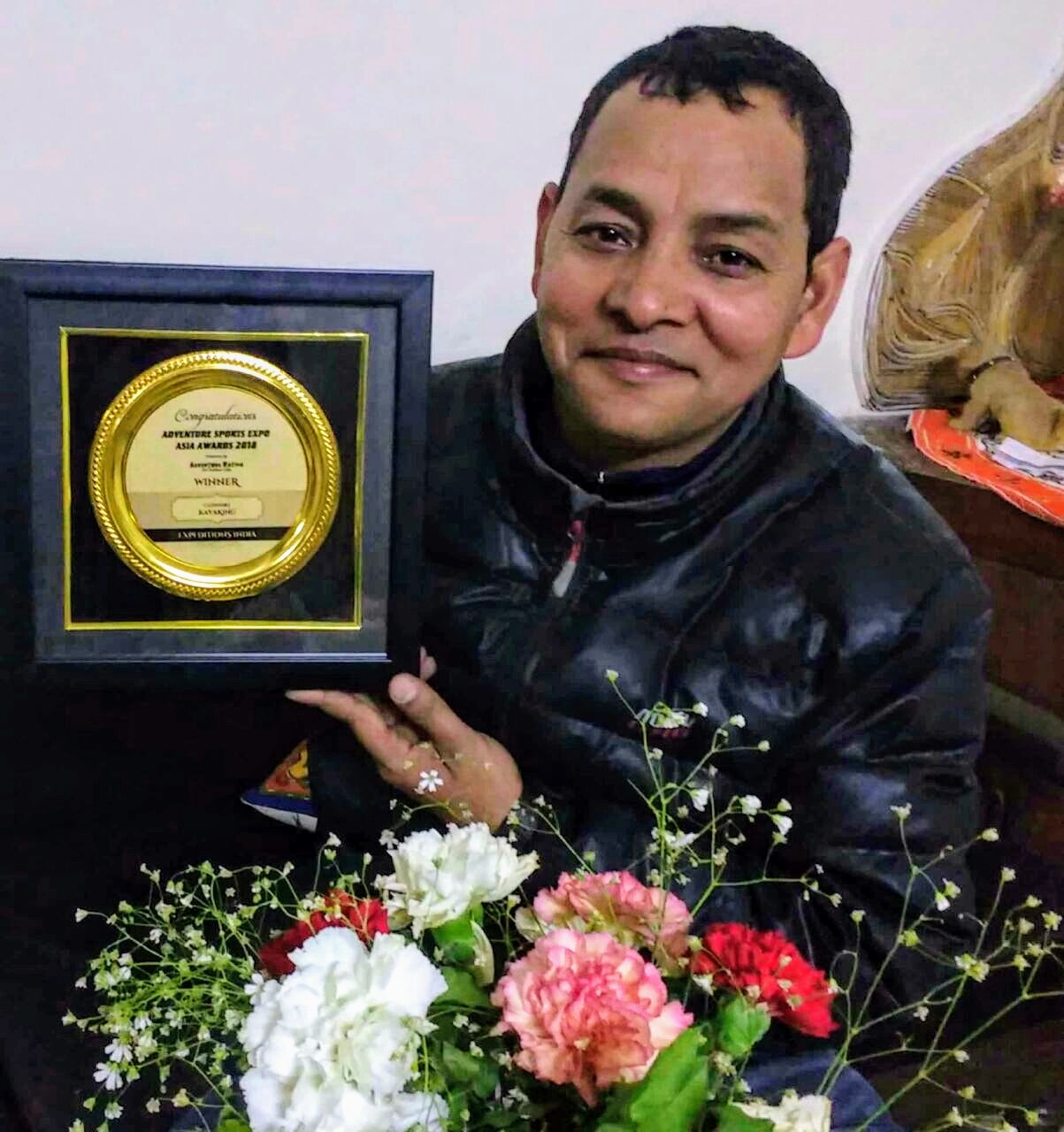 5) We are grateful for recognition of our work.
This included winning "Best Kayaker" in the Adventure Sports Expo Asia Awards 2018 and making it to the top 10 list of "India Responsible Tourism Awards" of Outlook Traveller. [Dec 6 edit: Make that top 5 (!) list of IRTA awards. Thank you, Outlook Traveller!]
4) We are grateful that Anvesh had the opportunity to become an ACA river kayak instructor (Level 4).
3) We are grateful for new team members.
Ron Rash joined us in the Spring and brought SUPs, ideas to launch the SUP program, and a ton of international outdoor experience with him. Shivam Gurung joined us in the Fall, and comes to us with a lot of river experience, tons of physical strength, and a kind heart. We're excited to have an intern, Daman, with us on all of our Fall trips and joining us on the Kameng. Read more about our newest team members here.
2) We are grateful for rivers.
From the Kali to the Kameng, we continue to be grateful to run rivers that are wild and free (at least in the sections that we go). We continue to support river conservation and have recently joined the Indian Rivers Forum.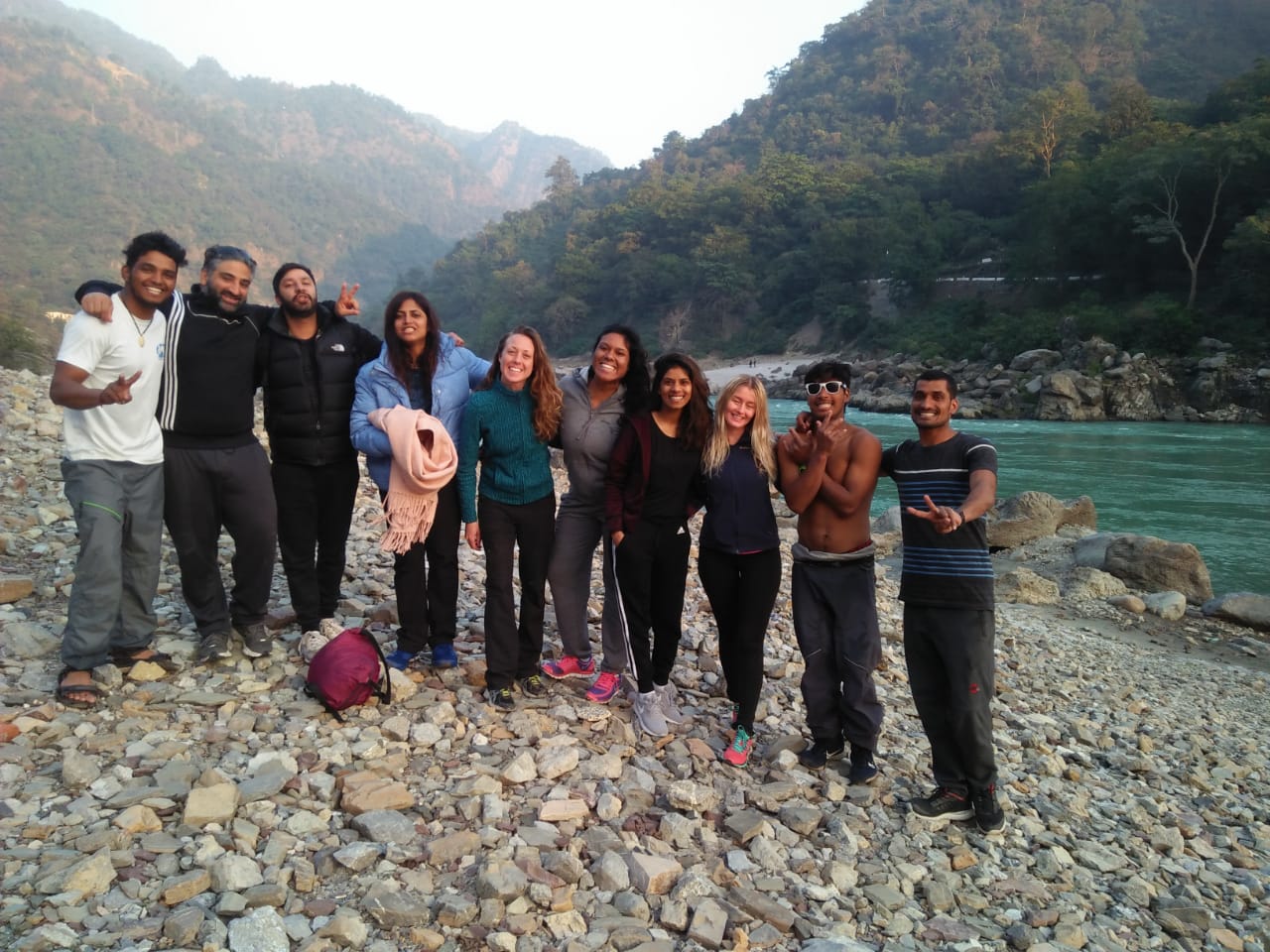 1) Finally, we are grateful for YOU!!
We clasp our hands together in front of our hearts in a warm "Namaste" of gratitude to you, our community - who continue to support us and adventure with us. If you've read this far, this definitely means you! We appreciate your business and your friendship. Thank you!!

(Upper pic credit: Internet)